How to identify which EAGLE to pick
It is easy to think that the choice of storage only comes down to the number of keys and the steel thickness. However, there is much more to it. Even though it concerns storage everything does not concern the physical characteristics. There are a lot of things to consider to minimize the risks of spending time and energy on unnecessary and costly measures. Let us guide you through this process and use our experience.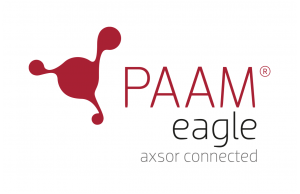 Do you want to take advantage of our experience?
Each EAGLE has its own special characteristics
EAGLE Assembly is the name of our electronic key cabinets. Since it is possible to combine several cabinets in one unit, and  also to add some accessories, we have named the complete unit an EAGLE Assembly.
Even though it is not the core of a successful key management, EAGLE is important in creating order and reaching the needed security level. We see it as a hygiene factor that you are able to set the bar for your security on different levels depending on the prerequisites in your organization and your premises.
All EAGLE Assemblies are possible to connect to AXSOR which means that it is possible to make the mix that meets your conditions and needs. All EAGLE Assemblies are equipped with a combined RFID-reader for both 125 kHz and 13,56 MHz RFID-tags.
Traceability
When traceability is the main focus and the premises has a satisfying security levels, we offer two suitable kinds of encapsulations in three different models of EAGLE Assemblies. These EAGLE Assemblies are suited for secure sites and great overview.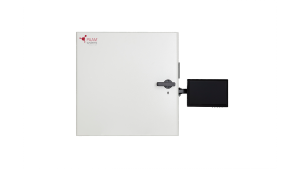 Every day use
When there are different objects used by different individuals every day, it means a lot of wear and tear on the mechanics. Therefore, we have three different EAGLE Assemblies with robust encapsulations adapted to tougher every day use on a good level of security.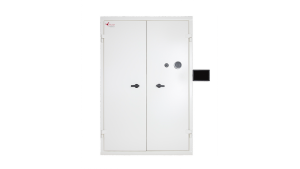 High security
When there is a need for a high security level we offer three different classified EAGLE Assemblies (according to SSF3492) with the same specified encapsulations. These EAGLE Assemblies have a real robust design and have extra physical security features.
It is often useful and helpful to have a monitor on the EAGLE Assembly, but not always. Having a monitor means for example, that it is possible to search for objects and addresses, possible to see withdrawn objects and get contact information to the individual holding the objects.
If there is only a need to be able to fetch objects and no need for searches and listings, we feel that it should be possible to choose not to have a monitor on the EAGLE Assembly. Therefore, we have made it a possible choice for you.
Key rings and special marking - more important than you think
Completing the security of you key management means making an important choice of key rings. We offer three types of key rings depending on the security level wanted and how often the keys are changed on a key bunch. No matter what, one thing is certain: you need to have a non-resealable key ring with a unique pagination-ID securing that the key ring holds the same keys at all times.
Having more than one EAGLE Assembly in your organization can mean that the different identity carriers connected to the objects needs to have different appearances. To be able to separate the appearance it is possible to add both letters and colors to the normal numbers. This is one more thing to take into consideration when building up your key management.
More options to select to EAGLE
Beside choosing the suitable EAGLE Assembly and taking all key management issues above into concideration you can configurate your implementation further. One thing is that it is possible to choose open, locked, and covered positions as it suites you.
If you are handling vehicle keys one great option is to accessorize your EAGLE with an alcolock. It is possible to set that the alcolock should be an external condition for opening the door or just for fetching a specific object.
If you let PAAM host your AXSOR and you place your EAGLE Assembly in a remote site we offer a 4G-router that creates a VPN connection to the hosting server, meaning that almost all geographical sites can host an EAGLE Assembly.